We are pleased to announce that Dorset are now able to supply some Official Dorset Merchandise in the Shape of Polo Shirts, Hoodies and Zipped Hoodies.

These are all available in all sizes from Child to all Adult sizes.

Prices:
Polo Shirts with Dorset County Darts logo and with Castle and Darts - £15
Hoodies as above - £20
Zipped Hoodies - £25

To Order yours please contact either Designs by Sazz or Sharon Mitchell.

£3 from each sale goes to help Fund Dorset.
Welcome to Dorset Darts
This is the Official home of The Dorset County Darts Association. Here you can find all the latest information from The British Inter Counties Championship, Dorset Superleague and related Competitions plus any Local Competitions... Enjoy Your Visit.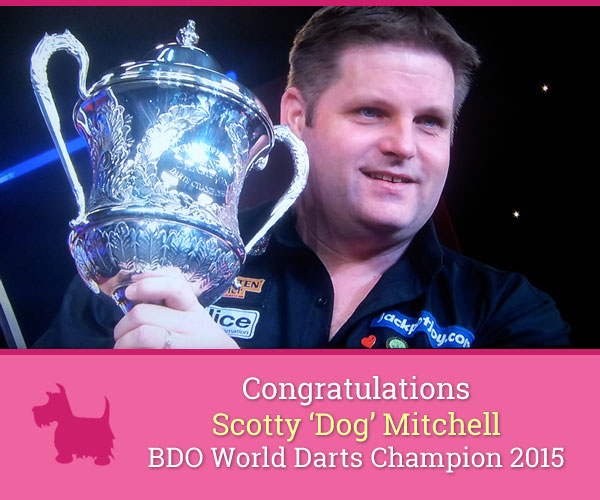 UPDATES
Last update - 28th January 2015 (Squad v Staffordshire, Dorset v Somerset Report)
Las Vegas Casinos play host to some of the worlds biggest darts tournaments including the Desert Classic and Team Dart events.
Dorset Sponsorship Opportunities
Dorset have an Opportunity for Businesses, Teams and Pubs/Venues to Sponsor a number of the Darts Surrounds Purchased for the the set up at
Branksome Con Club as well as advertising in our County Programme.
Upcoming Fixtures and Competitions
7th/8th February
14th February
21st February
7th March
14th/15th March
21st March
County
Superleague
Superleague Competition
Superleague
County
Superleague
Dorset News
Dorset v Somerset Report

Dorset started 2015 with a home match against Somerset and hopes were high for a convincing win after the disappointment of the Surrey. It was also the first time for us as a County to welcome back our Superstar Scotty 'DOG' Mitchell after his triumphant run at the Lakeside World Championships. Dorset has its very own 'Champion of the World'.
Somerset ladies B team had not lost a game so far this season, having played 4, won 3 and drawn 1 so we knew it was going to be tough. Up first was Cathy Campbell who won convincingly 3-0, followed by Lisa Prowse (back in the B after a break) who came back from 0-2 down to win 3-2. Felicia Blay (also returning to the B after a short time on the bench) was our lady of the match winning 3-1 with a 18.88 average. Suddenly we were 3-0 up and the pressure to win lifted. Then wins from Linda Bellingham and Trina Perry took us into an amazing 5-0 lead. Up last was Wendy Lamb (back in the B after a long lay-off) unfortunately Wendy was the only loser but a 5-1 win was a tremendous start.
Onto the men's B. First up was the manager John Clark. John couldn't seem to get going and lost 0-3. There were a few games we narrowly lost Steve O'Marah, Dale Masterman and Graham Knight all had chances but lost 2-3 but wins from Lee Edwardson, Steve Penney, Matty Woodhouse, Terry Gowans (still holding the tag of the luckiest man in Dorset) Lee Turle and our man of the match Sean McMurray with a 28.36 average got us the draw. A disappointing result for the men given that Somerset's Men's B had not won a game so far this season.
Going into Sunday with the score at 11-7, would a 4 game lead be enough?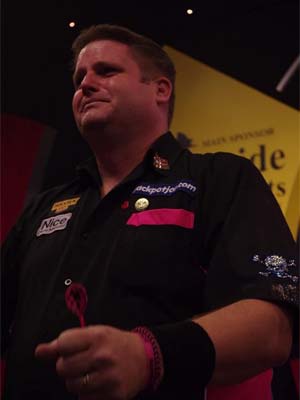 Sunday saw the A teams do battle and the first appearance of our world champion in a Dorset shirt. Would Scott be different? Would he cope with all the attention? Would it effect his game?
The ladies A started the proceedings, the girls didn't let us down, first up was Julie Frampton who scored tremendously well but struggled a little on her doubles but won 3-2. We lost the next 2 games Julie Boggust a little unlucky coming back from 0-2 down, she hit a ton plus to leave tops Somerset's Karen Littler missed her double Julie poked out then in the 4th leg she was on 150 and went tops 60 bull to go 2-2. Neither Julie or the audience could believe it, the Bull was right in the middle and you thought just maybe, but Karen played well in the final leg and didn't mess about on the double and was Somerset's woman of the match with a 22.44 average, Julie's 20.28. Wins for Suzy Trickett, Peri-May Yarrow and our lady of the match Sarah Chick 20.72 average gave the girls a 4-2 win. Dorset now in a strong position leading Somerset 14 games to 9. Just needing 5 more games for the win. Well we've been here before, so nothing was guaranteed.
The men's A started well with wins for John Bothamley, Kevin Smith and Steve Earley, putting us 17-11 up. Somerset's George Gardener and Scott Warren won the next 2 and it looked like we were struggling to cross that winning line again, but wins from Thomas Chant, Ryan Gowans, Scott Mitchell, Richard Gomm, Nigel Lamb and Robbie Martin got the Men's A team a great result winning 9-3. Our man of the match was of course our World Champion Scotty 'DOG' Mitchell with a 30.48 average. Final result Dorset 24 Somerset 12
MARTIN'S HIGHLIGHTS
The deafening cheer and who let the dogs out music when Scotty entered the club......The standing ovation......The programme in pink with a special Scotty Mitchell pull-out section......The chance to see the Lakeside Trophy and have a photo with the Champion......Somerset presenting Scott with a tractor for his dad (they had all chipped in to buy) bless, shame it was only a model......Robbie M doing it in the A......Julie's 150 shot-out......Me winning £40 on the tons.
Well onwards and upwards not long to wait until our next game weekending 7th - 8th February, away to Staffordshire. Those of you who missed this home game you missed a BEAUTY. Don't miss the next home game March 28th - 29th against another local county side, Devon.
RESULT
Dorset 24 - 12 Somerset

Women's B Won 5-1 // Mens B Drew 6-6
Women's A Won 4-2 // Mens A Won 9-3
BDO World Darts Trophy 2015
BDO World Trophy 2015 Press Release
BDO World Trophy 2015 Order of Play Announced
Scott Mitchell Crowned BDO World Darts Champion 2015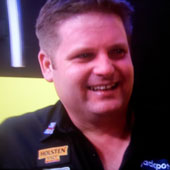 Scott Mitchell fulfilled his lifelong dream winning the BDO World Championship 2015 in an enthralling final against Martin Adams fought right to the end.
>> Reaction, match stats, photos, news
Scott Mitchell Crowned BDO World Darts Champion 2015
Lakeside 2015 - Live Scores
Follow the Lakeside 2015 matches here - Live Scores
Lakeside 2015 - Semi-Finals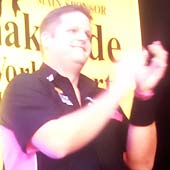 Dorset's Scott Mitchell sealed his place in the final taking a straight sets victory (31.09) over Canadian qualifier Jeff Smith (28.96).
After such a great tournament run with superb performances, knocking out big seeds in Wesley Harms, Gary Robson and Robbie Green, Jeff Smith came unstuck 6-0 against a determined Scott.
All the officials, players and supporters of Dorset would like to wish him all the best in the final.
Watch Scotty against Martin Adams tomorrow in the Lakeside World Championship Final, Sunday 11th January from 5.45pm on either BBC One or BT Sport.
Match Stats - Scott Mitchell v Jeff Smith
Lakeside 2015 - Quarter-Finals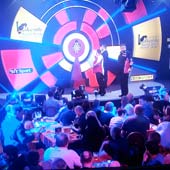 Scott Mitchell raced into the BDO World Championship semi-finals after beating Brian Dawson with yet another improved performance averaging 96, winning 5-2 in sets.
Top class finishing including a slew of ton plus checkouts of 142, 142, 132, 129, 126 and 121
Jeff Smith awaits in the semi-finals
on Saturday 10th January.
Match Stats - Scott Mitchell v Brian Dawson
Lakeside 2015 - Last 16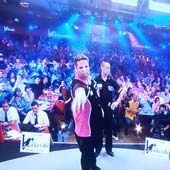 Scott Mitchell (31.31) overcame Geert De Vos (29.60) 4-2 to reach the Quarter Finals for the first time in his career.
A delighted Scott talked to BT Sport after the game: "I don't know how I keep doing it, Geert played a great game there and we were probably frightened of one another."
Scott faces Yorkshire County Player Brian Dawson
on Friday 9th January at 1pm on BBC2.
Match Stats - Scott Mitchell v Geert De Vos
Lakeside 2015 - First-Round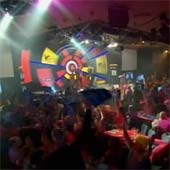 Scott Mitchell (30.85) triumphed 3-2 against Tony O'Shea (30.34) in sudden death to win a spectacular first-round match on the first day of the BDO World Championships.
Scott told BT Sport: "I just tried to stay in it and give myself a chance. Tony O'Shea is a legend of this place. I tried to stay with him, and I thought to myself that I only had to be one dart better."
Next up for Scott is a last 16 match (best of 7 sets) against Geert De Vos (Bel) on Wednesday 7th January, around 9pm on BT Sport.
Match Stats - Scott Mitchell v Tony O'Shea
Lakeside 2015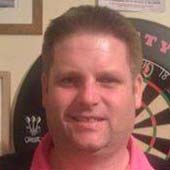 Scotty 'Dog' Mitchell returns to Lakeside on 3rd January for a sixth consecutive year. Scott has had an extremely successful season on the BDO Invitational system and is currently ranked No 2 in the table. All the officials, players and supporters of Dorset County and superleague would like to wish him all the best for Lakeside and hope he can maintain his successful run of form.
Scott's first round opponent is Tony O'Shea and is the last game in the evening session of Saturday 3rd January 2015. The match is scheduled to be screened live on BT Sport.
Superleague Knock Out Cup Competition - Mens and Womens
Sunday 14th December was the second competition of the season, the Knock Out Cup. A massive thank you to Melcombe Regis and Lytchett who were the only teams that supported this competition.
The results were as follows:
Men's Knock Out Cup - Winner Lytchett B, Runner up Melcombe Regis
Ladies Knock Out Cup - Winner Lytchett A, Runner up Melcombe Regis
Unfortunately the extremely poor turn out now means that the future of this competition is in doubt.
Congratulations go to both our Champions.
Surrey v Dorset Report

Week ending 29th-30th of November saw Dorset travelling to The Royal British Legion Worcester Park to play Surrey. Dorset in need of a win after our last defeat against Hampshire earlier this month at home 16-20.
A lot of the team travelled up on the Friday afternoon. One good thing about Dorset, we have a great team spirit, all of the team want to win and after last season's result we all realise the importance of every single game, missing promotion last year by just one game. So how did we get on?
Up first, the woman's B and wins for Cath Campbell (back in the squad for the first time this season) Linda Bellingham, Trina Perry and lady of the match Julie Boggust got us away to a good start 4-2 up.
The men's B, Richard Perry up first, playing his 150th game for Dorset and a tough one losing 2-3. Wins for Sean McMurray, Lee Turle, Matty Woodhouse, Terry Gowans playing a good game and winning 3-0 with a 24.04 average. Mark Porter (Potty) and up last to get the Men's B a draw with a Man of the Match 26.11 average Robbie Martin.
Going into Sunday we had a 2 game advantage. Surrey 8 Dorset 10.
Surrey have a great ladies A team with the likes of Tricia Wright, Apylee Jones and Sue Shefford all in the top 15 of the averages. Top of the averages is our very own Caroline Carter who going into this game was no 1 in the averages running at 24.84, ahead of Deta Hedman (Oxfordshire) who is running 2nd with 23.40. Caroline went on second and got us our first winning point for the girls and a win by Sarah Chick with a Lady of the Match 23.48 performance got us our only other win. Surrey ladies 4 Dorset ladies 2. Match all square and now up to the Men's A to get us the win.
Up first was Nigel Lamb winning 4-2 with a 27.59 average, then Ryan Gowans also winning 4-2 in a close game, Ryan as always an exciting player to watch, the way he moves across the oche and switches to the 18s frequently going 20 54 54 a joy to watch when they go. Then our very own Scotty 'DOG' Mitchell who had a great game against Ben Burton, Ben played well, in one leg Ben left 170 he hit the 60 wired the 2nd 60 and you heard him Growl, that's how much he wanted it. Scotty banged in a 30.00 average getting him yet another Man of the Match and also won 4-2 and put us into a 3 games to 0 lead. Scotty's playing really well this year and has won many ranking events. Wins also for Steve Earley and Tim Clothier put the men's A 5 games to 2 up with 5 to play. Then as they say the wheels fell off and we lost the last 5 matches.
Final result Surrey 19 Dorset 17
As with all sports you're only as good as your last game but we started like this last season and came on strong at the end and believe me the promotion race isn't over and we as a team have learnt that every game and every player is important, so onwards and upwards, next game home to Somerset week ending 17th - 18th of January.
Dorset play out of the Conservative Club in upper Parkstone or the 'Monkey House' as it's affectionately called. If you like your darts and enjoy watching good games, come along and support the boys and girls of Dorset we would love to see you.