Welcome to Dorsetdarts.co.uk
This is the Official home of The Dorset County Darts Association. Here you can find all the latest information from The British Inter Counties Championship, Dorset Superleague and related Competitions plus any Local Competitions... Enjoy Your Visit.
UPDATES
Last update - 16th September 2014
(DCDA Constitution 2014 - Superleague League Table (Mens) - Weekly Top 10 Avgs (Mens))
Las Vegas Casinos play host to some of the worlds biggest darts tournaments including the Desert Classic and Team Dart events.
Dorset Sponsorship Opportunities
Dorset have an Opportunity for Businesses, Teams and Pubs/Venues to Sponsor a number of the Darts Surrounds Purchased for the the set up at
Branksome Con Club as well as advertising in our County Programme next season.
Upcoming Fixtures and Competitions
20th September 2014
4th/5th October 2014
11th October 2014
25th October 2014
Superleague
County
Superleague
Superleague Competition
Registration for the BDO World Trophy 2015 Opens
Press Release - BDO World Trophy 2015 Qualifier Entries Open - (PDF)
Winmau World Masters 2014 - Ticket Information
The 41st Winmau World Masters staged finals take place between Friday 10th October and Sunday 12th October 2014 at Hull City Hall. EY Events and Hull City Council are offering a fantastic offer for one of the BDO's most prestigious tournaments.
Purchase 8 single day tickets, get 2 free and a signed dart board from one of the matches played that day. Purchase 8 weekend tickets, get 2 free and the chance to win a sponsored exhibition match with one of the top dart players at your pub/club.
Ticket prices:
Friday 10th October = £10
Saturday 11th October = £20
Sunday 12th October = £20
Weekend Tickets = £40
To take advantage of this offer you will need to contact Hull Box Office by phone:
01482 300300.
For further details contact the EY Events Team by phone:
01482 391669 or email at: info@eyevents.co.uk
Winmau World Masters 2014 - Ticket Offer - (PDF)
BDO Events & Eurosport Sign Autumn Series Agreement
Press Release - BDO Events & Eurosport Sign Autumn Series Agreement - (PDF)
Champions Cup
Blandford men and Sherborne ladies made the long trip up to Hull to play in the National Superleague Champion's Cup on the 10th August 2014. What a weekend it turned out to be for Dorset.
Sherborne Ladies secured the National Superleague Champions title for the second time, having won it for the first time back in 2012.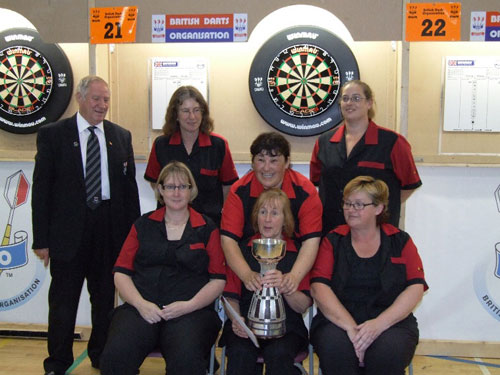 The ladies finished top of their group with wins over Worcestershire 4-1, Gwent 3-2 and Gloucestershire 5-0. They had a close run quarter final against Clwyd 3-2, followed by a semi-final against Hertfordshire with the same score 3-2. This was to set up a final clash against their local rivals Somerset. After the first two games had finished Dorset were 2-0 up, Somerset made it all square with the next two. The last game to finish went to the deciding leg, Cath Campbell kept her cool to hit the winning double to claim the National title.
A big mention to all the Sherborne ladies team: Sarah Chick, Becky Dedman, Sally Old, Lisa Prowse, Cath Campbell and not forgetting non-playing captain Jean Renshaw.
The men also finished top of their group with wins over Lincolnshire 5-4, Cheshire 6-3, Clwyd 6-3 and Borders 6-3. This gave them a quarter final tie against Glamorgan, after being 4-2 down, a backs against the wall performance saw them winning the last three games to give them a 5-4 victory. This set up a semi-final clash against the mighty Yorkshire. Despite some close games the match ended in a 0-9 scoreline.
This is the furthest that any Dorset men's team has finished in this competition, so a big mention must go to all the Blandford team: Dennis Crane, Pete Brundish, Thomas Chant, Eddie White, Gary Park, Simon Whatley, Nick Matthias, Danny Pearce, Davy Cosstick, Sam Sawyer and again not forgetting non-playing captain Trevor Chant.
Southern Section Youth
Dorset's future looks to be in safe hands.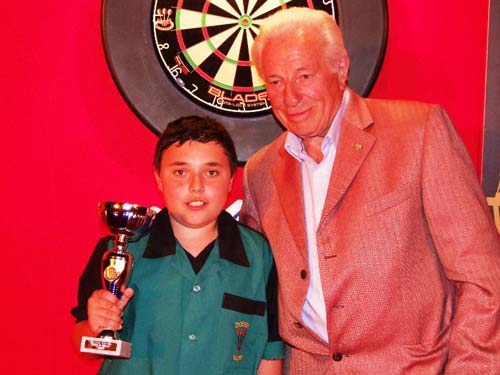 On Sunday 6th July 2014 at Lakeside, Frimley Green. Twelve year old Daniel Perry was crowned under 18 Southern Section Youth Champion. Taking two England scalps, Jordan Singh and Nathan Street en route to the final, where he defeated Owen Maiden to take the title. Dan has proven he is a match for any player on the circuit. Senior players look out, Daniel has got his hit list and the names are coming off fast.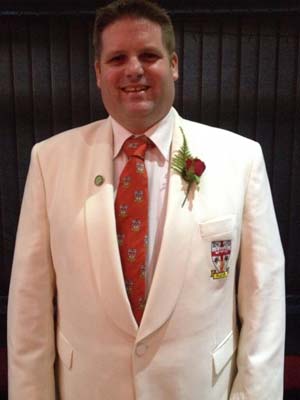 Europe Cup
Congratulations must go to Scotty Mitchell who has been given the honour of representing England once again.
This time he has been selected to play in the elite four man side in the Europe Cup held this year in Romania.
The pairs and singles tournament takes place over four days from 24-27th September 2014.
Let's hope he continues the success he has had when previously wearing the white and red shirt.
Dorset Shirts, T-Shirts, Hoodies and other Merchandise
We are pleased to announce that Dorset are now able to supply some Official Dorset Merchandise in the Shape of Polo Shirts, Hoodies and Zipped Hoodies. These are all available in all sizes from Child to all Adult sizes. Prices: Polo Shirts with Dorset County Darts logo and With Castle and Darts £15 Hoodies as above = £20 Zipped Hoodies = £25 We hope to add some photo's soon of these items. To Order yours please either contact Sazzbydesigns (see below, link to email) or Sharon Mitchell. £3 from each sale goes to help Fund Dorset.