Dorset Superleague Mixed Pairs and Winmau Qualifiers Competitions 2015-2016 Season
3rd July 2016
---
The last Superleague competition of the season on Saturday 25th June saw the Winmau Qualifiers, Superleague Mixed Pairs and Presentation take place.
Thank you to all players for supporting the competition.
Superleague Mixed Pairs
Sarah Chick and Dave Holt yet again went on to win the Mixed Pairs defeating Sherborne teammates Sally Old and Matt Read.
Semi-Finalists were Fay Hall and Martin Magookin of Christchurch alongside Rich Perry and Suzy Trickett from Lytchett.
---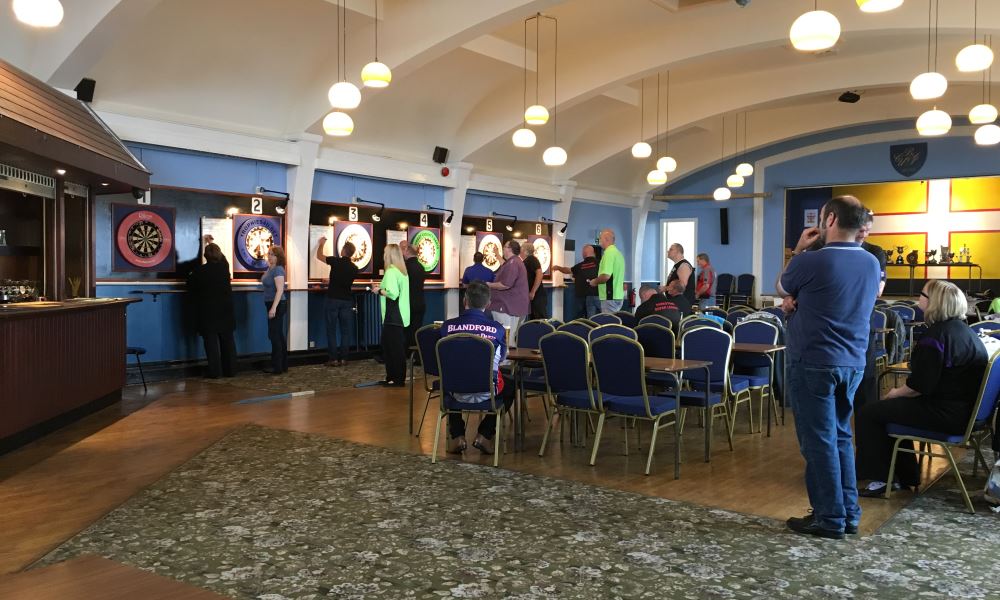 ---
Winmau Qualifiers
Winmau Qualifiers are as follows:
Men's: Dennis Crane, Mark Grimes, Mark Porter and Lee Turle
Ladies: Sarah Chick, Katie Mitchell, Abi Northover and Suzy Trickett
The next round will take place on Sunday 25th September 2016 at Pill Memorial Club in Bristol.