Six Nations Cup 2015
27th February 2015 (updated)
---
This competition was held in Belfast, Northern Ireland over the weekend 20th-22nd February.
England were drawn in a tough group against the Republic of Ireland and current Europe Cup holders Wales. In the first match they beat the Irish 18-7 and followed this with a 14-11 win against Welsh. They topped the group which set up a semi-final draw against the hosts from Northern Ireland, this was a knockout round. England secured their place in the final by winning 13-6. Congratulations to Scott who with his four England colleagues, Glen Durrant, Martin Atkins, Paul Hogan and Mark McGeeney retained the Six Nations Cup in a repeat of last year's final against the Netherlands. This match went down to the last leg, final score 13-12.
---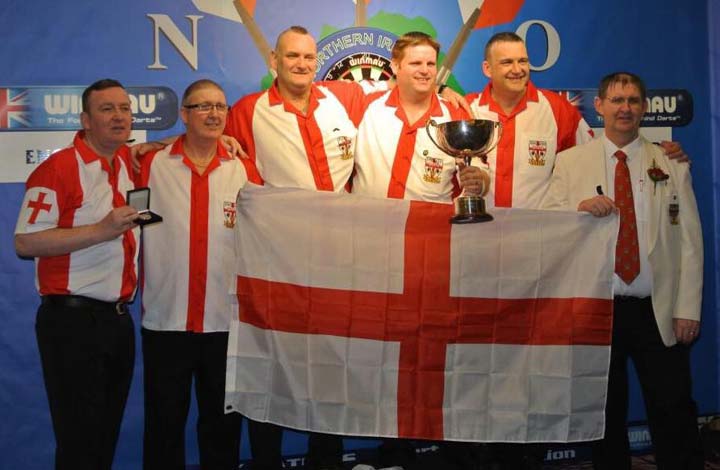 ---
2nd February 2015
Scotty 'Dog' Mitchell's successful start to 2015 continued, shortly after the January county match he received that news that he had been selected to represent England in the Six Nations Cup. He will be part of a 5 man team that will defend the title they won in Scotland in 2014. Scott and Glen Durrant are the only 2 team members remaining from last year, they will be joined by Paul Hogan, Martin Atkins and Mark McGeeney.
They will play alongside the Ladies side who will also be attempting to retain the title they won last year. The team consists of fellow Lakeside World Champion Lisa Ashton, Deta Hedman and Lorraine Winstanley.