For me it seems ages since our last County Weekend, superleague only one game in for most, some haven't even played a competitive match yet but it's here week ending Saturday 16th - Sunday 17th September and Dorset have there first match at home to Gwent. Last time we played it ended all even at 18-18 and we finished last season 4th in the league just 3 winning games off getting promotion, Gwent back in 6th place. Dorset have a lot of changes this year losing some players and some have returned along with some new blood, No MULTI MILLION POUND TRANSFERS HERE. So how did we do?
Up first for the ladies B Claire Mabey up against Welsh International Kimberly Lewis, Claire newly married to Wayne Mabey changed her walk on music to CALL ME MAYBE great choice, Claire despite hitting a 17.22 average lost 0-3 Kimberly not missing much hitting an unbeaten 23.86 and no surprise was Gwent's lady of the match. Next loses for Sally Old, Carol Llewellyn and Katie Mitchell put Dorset 0-4 down both Carol and Katie's games going to a deciding leg. Next up Abi Northover whose game also went to a deciding leg this time going our way and Abi was our lady of the match hitting a 15.39 average. Up last and a return for Lorraine Woodrow, Lorraine's game also went to a deciding leg going Gwent's way. So not a GREAT start for our ladies B losing 1-5, last season our ladies B went the whole season 9 matches undefeated as they say THE ONLY WAY IS UP.
Bring on the Men's B
Up first Christchurch boy and fossil that is Phil Weeks, Philip's game going all the way but his experience showed as he remained calm and took the win. Richard Perry back to County (have missed you Rich) up next missed not only him but his (seven dwarfs) walk on music. Rich does seem to get them, every time Gwent's Adrian Jones hit a winning double he gave it loads and I think Rich let it get to him as he loses 1-3. Next up and our Man of the Match Scott Hudson hitting a 23.71 average on his way to a 3-2 win. John Clark up next his game going to a deciding leg going Gwent's way, losses then for Declan Harris (23.35) Danny Pearce ( 24.96) Tony Dunning (Lonny 24.01) Lon up against Ray Hardwick who was Gwent's Man of the Match winning 3-1 with a 28.06 average. Ryan Mabey's game also went to a deciding leg again going Gwent's way. Daniel Perry (England International) didn't have a GREAT game but gave Dorset something to cheer about as he wins 3-1. Dan Walker up next again his game going to a deciding leg again it went Gwent's way. Alan Ayres despite hitting a 25.76 average also lost, that just left Nigel Lamb up last AGAIN a final leg decider AGAIN going Gwent's way and Dorset's men lose 3-9
So after day one the scores stood at Dorset 4 Gwent 14 I think that's the worst start I can ever remember but if Gwent can get 14 wins no reason Dorset can't on Sunday.
Day 2 bring on the A teams.
Up first for Dorset Sam Kirton, Sam had an AMAZING match hitting loads of big scores and not messing at the double in her 3-1 win over Gwent's Nell Lewis ((21.82) Sam was our lady of the match hitting an average of 26.29 the highest average of any lady this County Weekend putting her top of the averages ahead of the dark destroyer whose 2nd, tough to follow that now people will be watching. Trina Perry up next (22.43) also had a Great game winning 3-0 putting our ladies 2-0 up and the fight back on. Next up Julie Boggust (19.42) Julie's game going to a deciding leg, Amanda Rosser (Gwent) hitting a 22.48 average and was Gwent's lady of the Match. Suzy Trickett (19.27) no problem on her way to a 3-0 win. Next up Cath Campbell ((19.85) who was against Chris Savvery (21.75) game going Gwent's way. That just left Julie Frampton (18.48) up last to get us the win. NO PRESSURE THEN. Julie's game going to a deciding leg this time it went our way giving the Ladies A a 4-2 win. Could the Men's A follow that?
Up first Mark Porter, Potty visibly getting annoyed with himself as his game went on but Potty kept his nerve as his game went to a deciding leg, Potty getting the win don't know who was more relieved me or him. Next up Scotty Dog Mitchell, Scotty up against no mug in Lyndon Gore (28.08) Scott just like on the telly cool calm and focused as always lately on his way to a 4-0 win hitting a Man of the Match and weekend average of 31.81 great to watch, Scott loves his darts and his beloved Dorset helping out where needed even doorman for a while this weekend as well as helping out cleaning up after the game. FAME hasn't changed him that's nice. Anyway enough of the hero worship before I'm accused of being a stalker on with the game.
Next up (follow that) Robbie Martin (26.21), Robbie had a real battle against Jesse Heal taking it all the way, winning double going Jesse's way. Next up The Jacket Man Richard Wright (26.62) (he's a nurse you know worst chat up line ever) Rich ran out a 4-2 winner. Lee Edwardson (26.20) had a tremendous game winning 4-2 a good win from a good youngster, a slow thrower which sometimes upsets his opponent but that's how he plays. This put our Men's A 4-1 up and the fight back was ON. Then as they say the wheels came off despite our men hitting some great averages with losses for Dale Masterman (25.07), Thomas Chant (24.90), up against Gwent's Alan Walker who was Gwent's Man of the Match hitting an unbeaten 28.23 average. Matty Woodhouse (22.57), Mark Grimes (27.86) and Robby Morris (23.56) and Dorset have gone from 4-1 up to 4-6 down, losing 5 games in a row. Up next Tommy Morris (25.80) a player who as they say wears his heart on his sleeve giving it plenty of emotion when a double is hit especially if it's a 3 dart combination shot out. I'm thinking hope Tommy gets this to give us a chance for a Men's A draw. Tommy didn't disappoint winning 4-2 leaving Eddie White (24.36) upon his return to Dorset to get the Men the draw they deserved. Yes again it all went to a deciding leg, both throwing "nervy" darts leg going Gwent's way so Men's A lose 5-7 and overall the final score Dorset 13 Gwent 23. So far from the start we had hoped for but as they say ONWARDS and UPWARDS.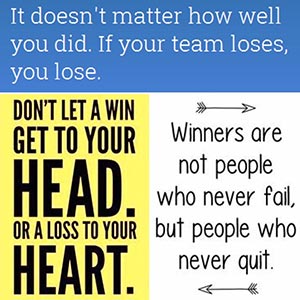 MARTIN'S THOUGHTS
It was nice to see a team like Gwent who are very much like us giving it a 100% all games played in good spirit enemy's on the oche but best of friends off stage. I did feel Dorset had the belief and fight this season but it just didn't go our way THIS TIME. I know we've lost some great players we all know who they are but I believe we can build on this weekends result and improve as the season goes on. Our "NEWBEES" didn't disgrace themselves it must be daunting 1st time on stage everyone watching but you ALL did good keep the faith. Got to mention Sam Kirton (what a find) keep that up other teams will want to poach you hope like Scott your Dorset through and through who knows you might even get a sponsor and be able to do the circuit but well played.
Next game the long trip to CO DURHAM who suffered a worse defeat than us this weekend so like us they will be out for a mega win. Let's do em. See you all there.
Loving darts Loving Dorset keep the faith BELIEVE.
RESULT
Dorset 13 - 23 Gwent
Women's B Lost 1-5 // Mens B Lost 3-9
Women's A Won 4-2 // Mens A Lost 5-7
Match Report by Martin Maidment